Bulletin of Thermoplastic elastomers 2022-09-21 17:50, Guangdong, China
In early September, Arkema Group and sportswear designer DECATHLON announced the result of their collaboration: KIPRUN's new KD900X high-performance running shoe.
KIPRUN selected Arkema and its Pebax® high performance materials to support its ambition of developing top performance running shoes. Pebax® elastomers are widely acclaimed for their lightweight, excellent reactivity, and superior energy rebound compared to commonly used materials such as EVA or TPU.
The highlight of KIPRUN's new KD900X is the use of Pebax® foam and carbon board support material for achieving speed and good performance of long range. KIPRUN indicated that the KD900X series could be durable up to 1000 km.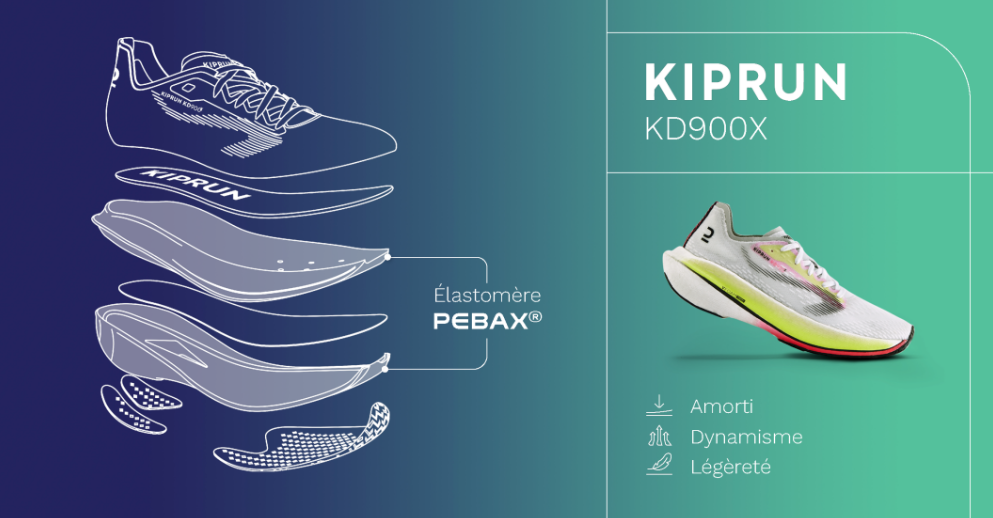 About Pebax® Nylon elastomer
Pebax® elastomer is polyether amide block (in short #Peba), composed of rigid polyamide and flexible polyether blocks. It has excellent properties such as ultra-light weight, high energy rebound, low temperature resistance, high cushion performance, high flexibility, permanent antistatic property, air permeability and so on.
Nylon elastomer is the common name of thermoplastic polyamide-based elastomer, abbreviated as TPAE. TPAE is a thermoplastic semi-crystalline copolymer composed of rigid polyamide hard segment and flexible polyether or polyester embedded soft segment.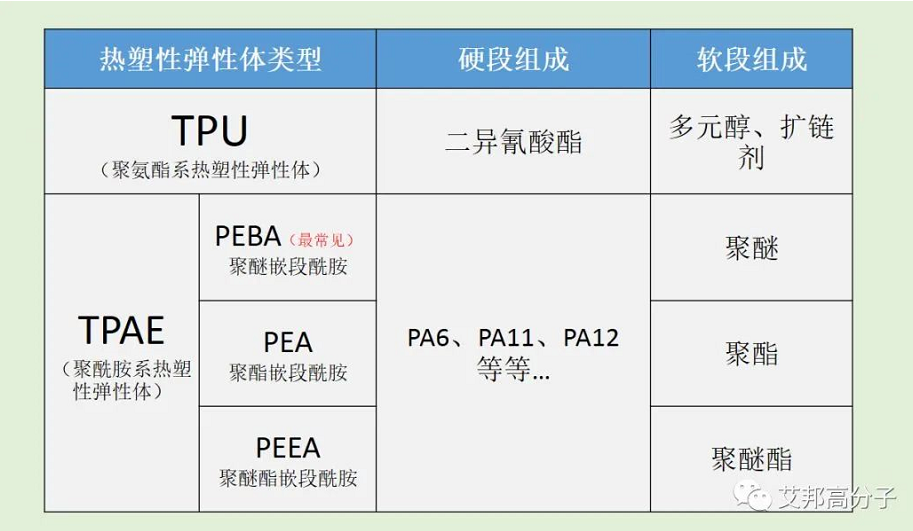 There are many kinds of TPAE according to the different components of hard segment and soft segment. At present, most of the nylon elastomers on the market are poly(ether-block-amide), in short PEBA.

For Pebax, polyether soft segment provides it excellent flexibility and high resilience. While polyamide hard segment gives it enough rigidity, excellent low temperature resistance and high cushion performance.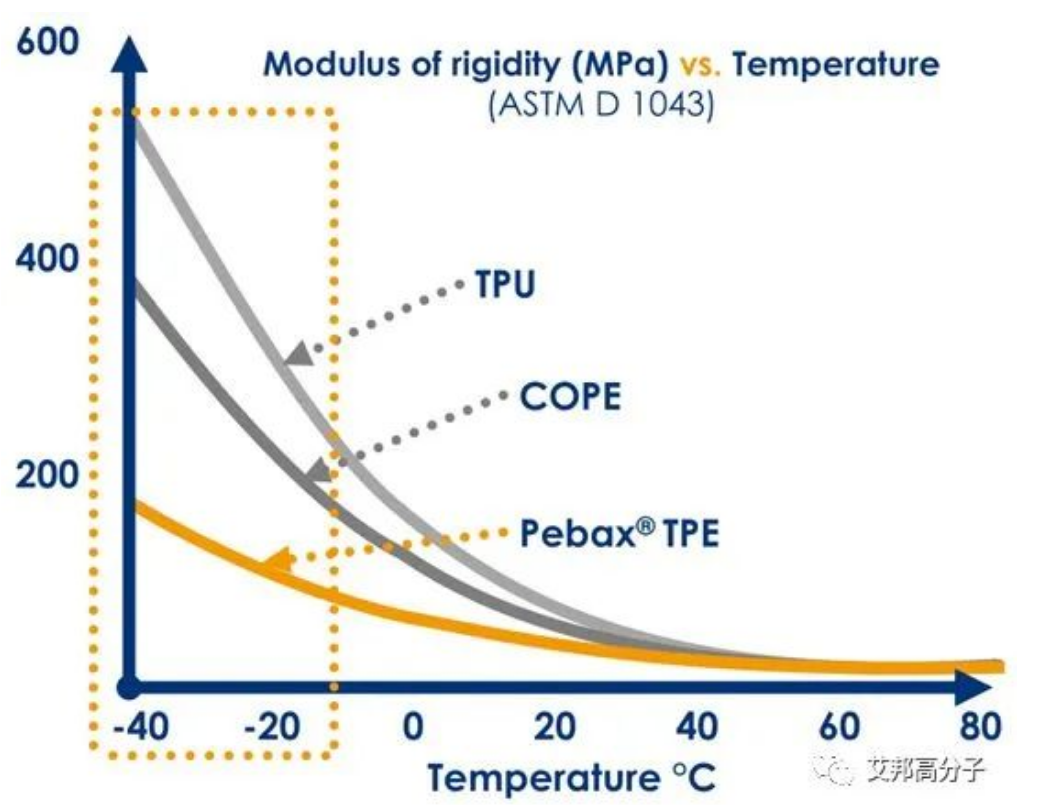 From Arkema official website
From the figure above, we could tell that the #elasticity of #TPU material is similar to that of #Pebax at room temperature. But at low temperature, Pebax is more elastic than TPU material. That is to say, the performance of Pebax is relatively stable with the temperature change. Besides, it is more light-weight than TPU. Reducing weight is vital to running shoes, especially professional running shoes. Light-weight makes it easier to lift your feet and run lighter.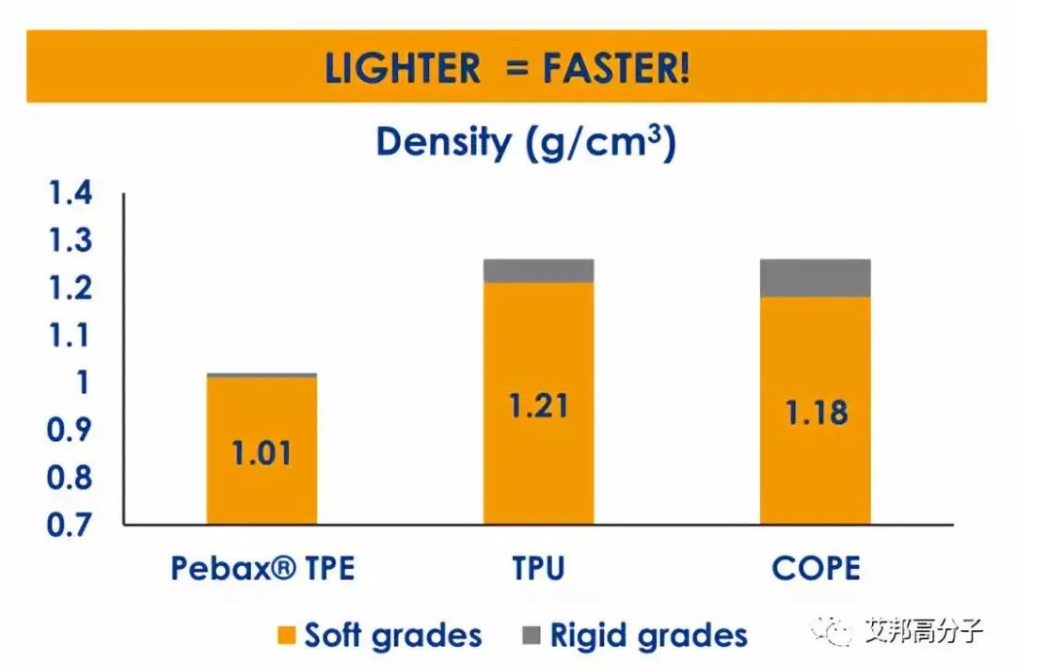 From Arkema website